Impressions from a six week long solo journey in 2016 through Morocco. From Berkane, near the Algerian border along the Atlas mountains all the way to Taghazout on the west coast of Morocco. The trip was intended to be only a research trip on sustainable tourism development but left a long-lasting impact on myself and my perceptions of western lifestyle.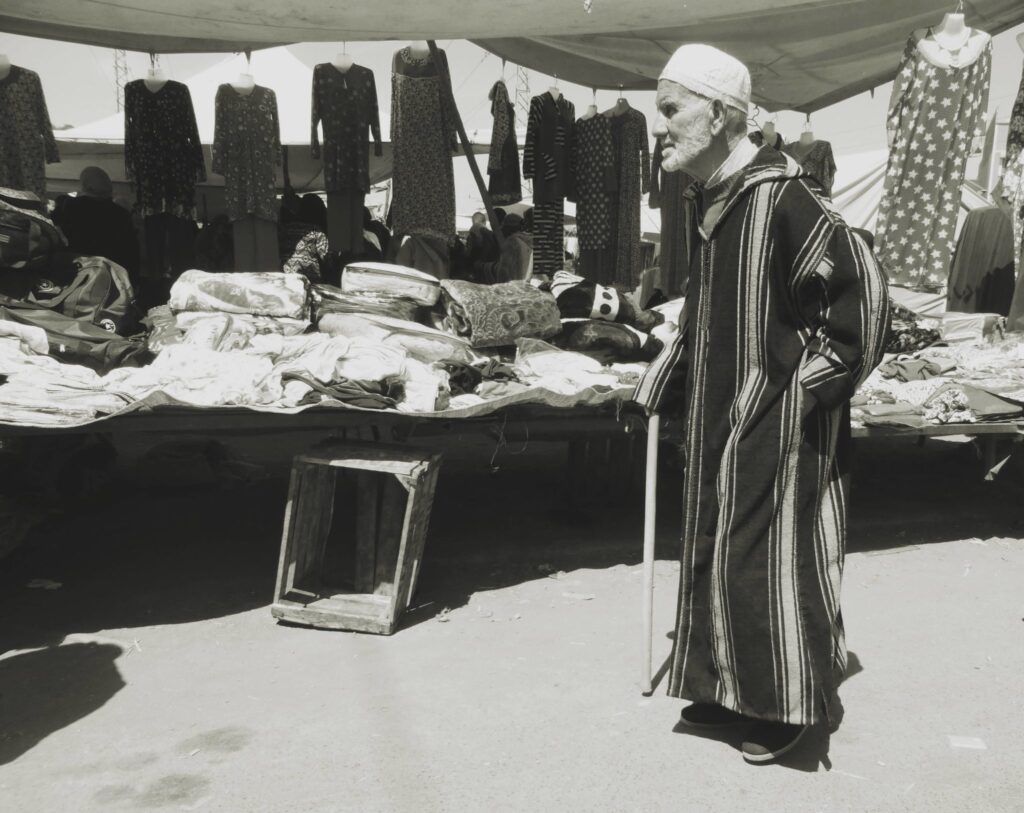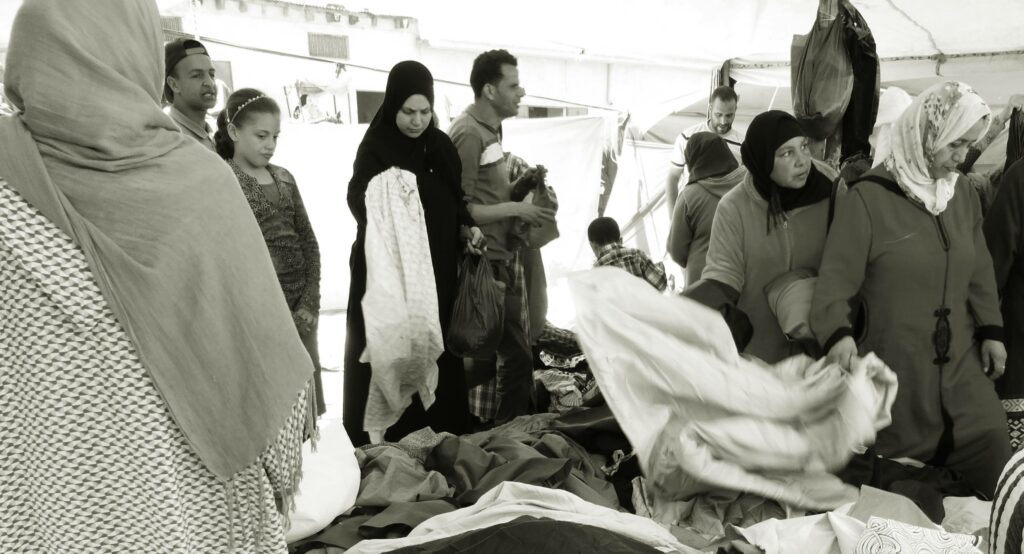 Local market in Berkane, a town near the Algerian border in the north east of Morocco. It is considered one of the biggest markets of that area. From snakes, over beds, to fresh fruit – here one can almost buy anything.
I walked with a local friend along the market and every 5 minutes he stopped to chat with people. Markets are an important part of social culture in countries such as morocco. We walked around for 4 hours and still did not see everything.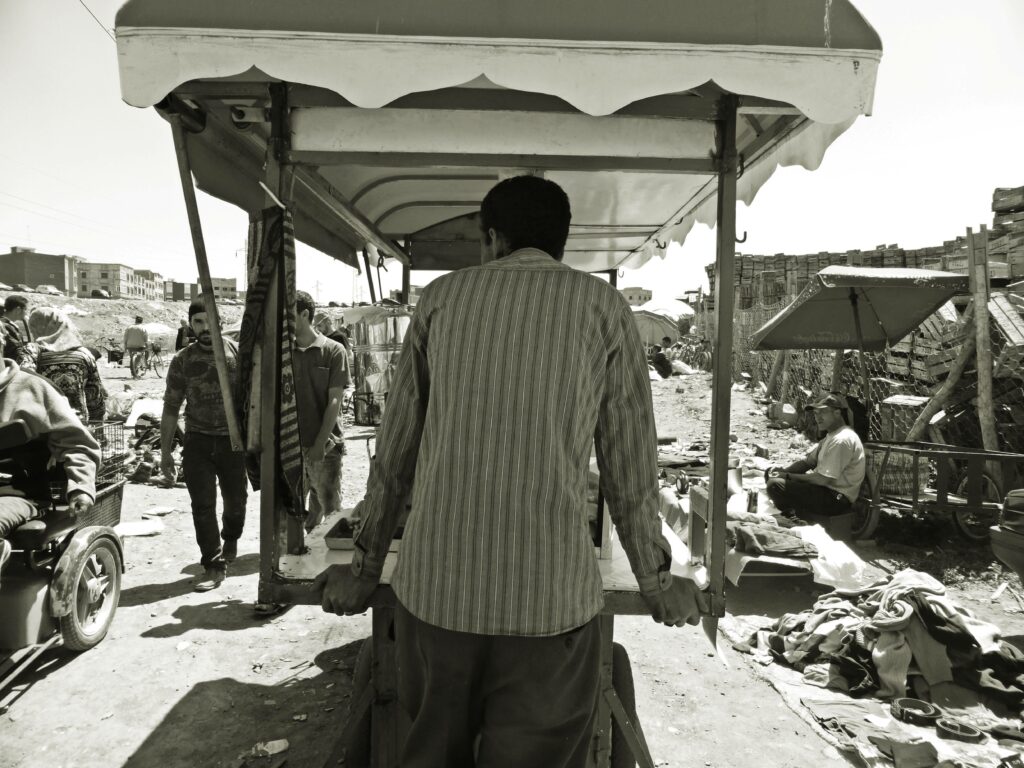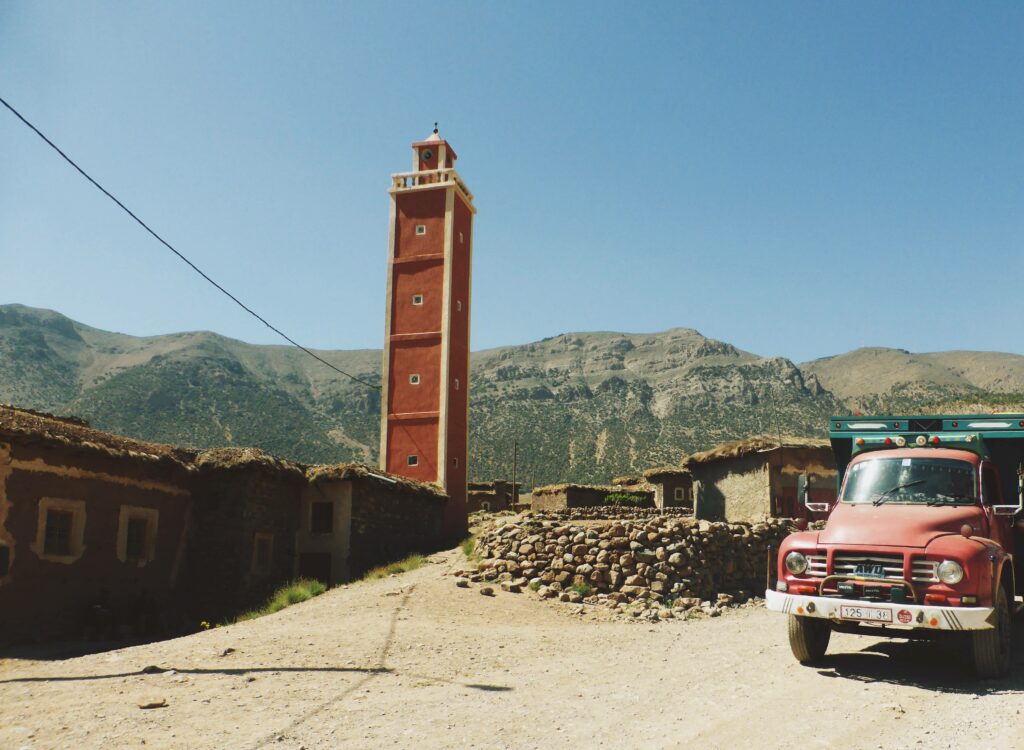 Later I continued my journey into the Atlas mountains on a two day journey, changing vehicles often and driving with 6 people in old mercedes cars eventually arriving in a tiny berber village.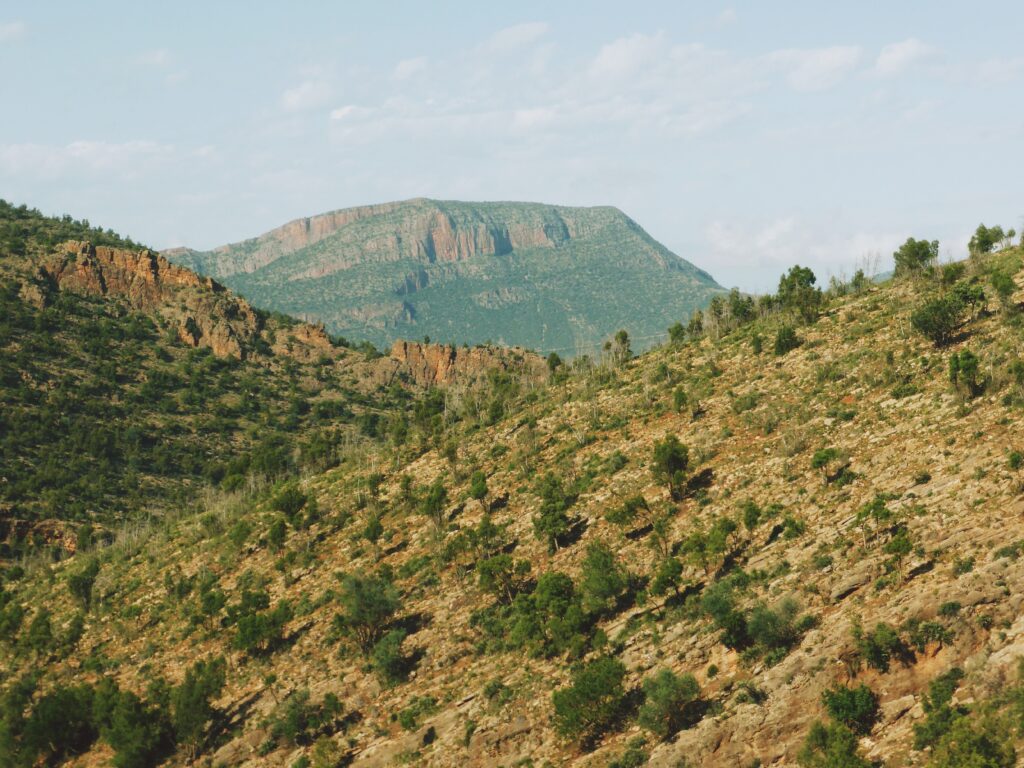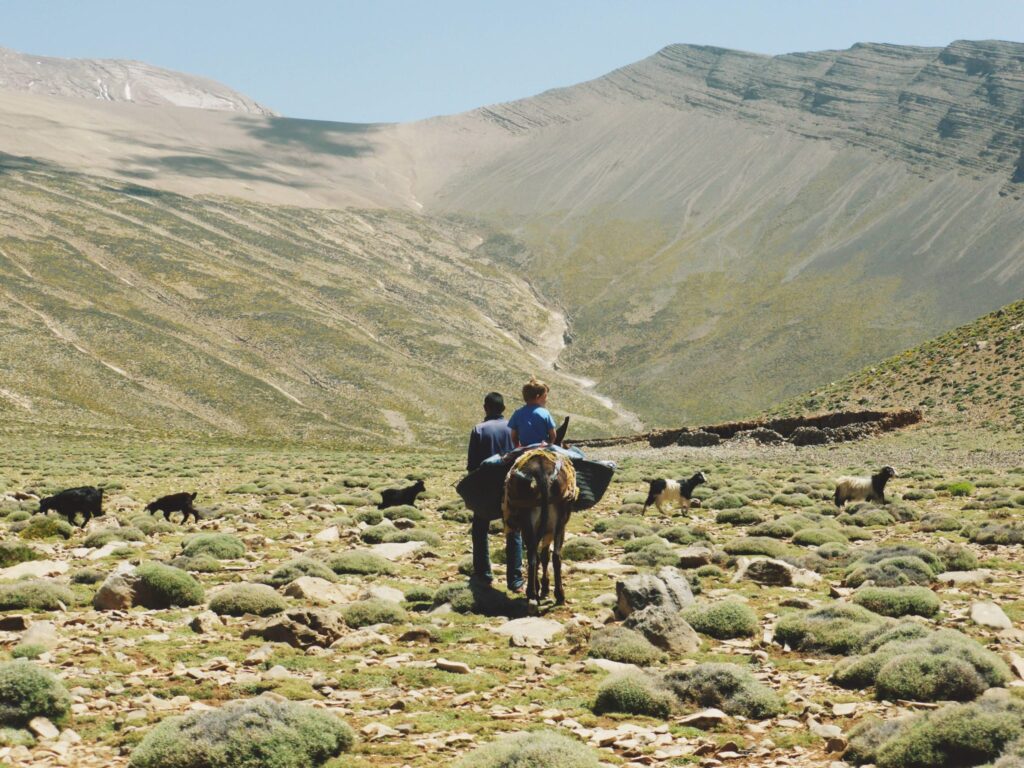 Warm-heartedly I have been welcomed by Ahmed, his family and all the other 25 people living in the remote berber village Ait Bougmez. For two weeks I lived, cooked, cleaned and worked on the fields, made music, tried to help with rug-making within their community and was forever enchanted by their way of living, of treating one another, their depth and love for life.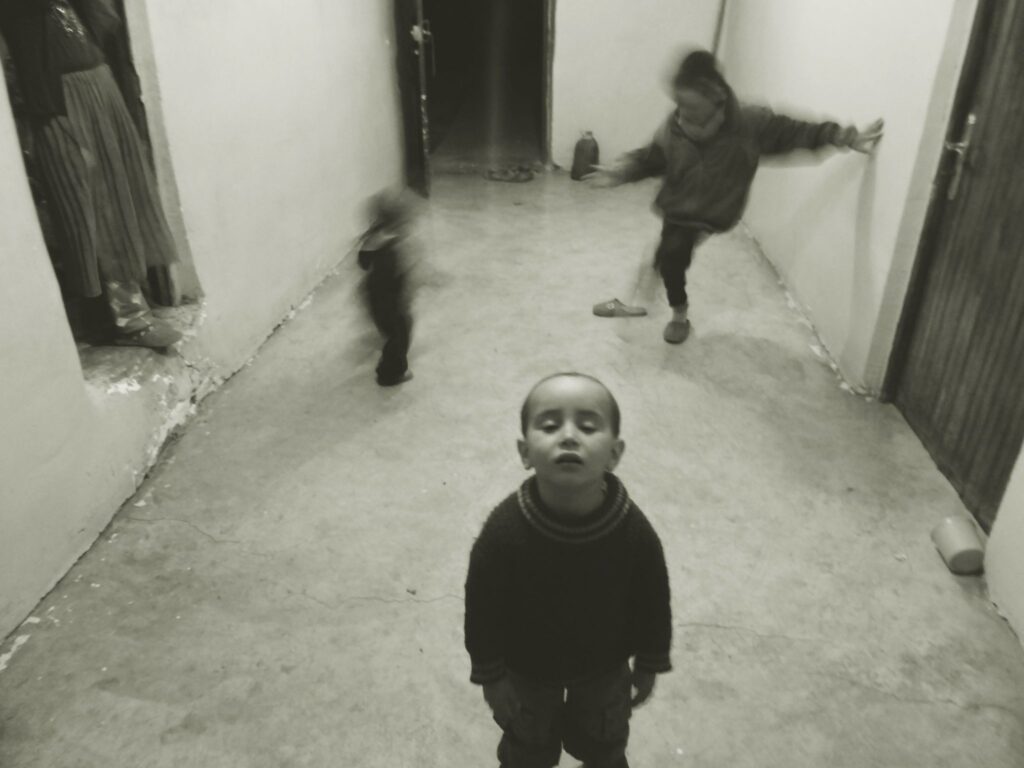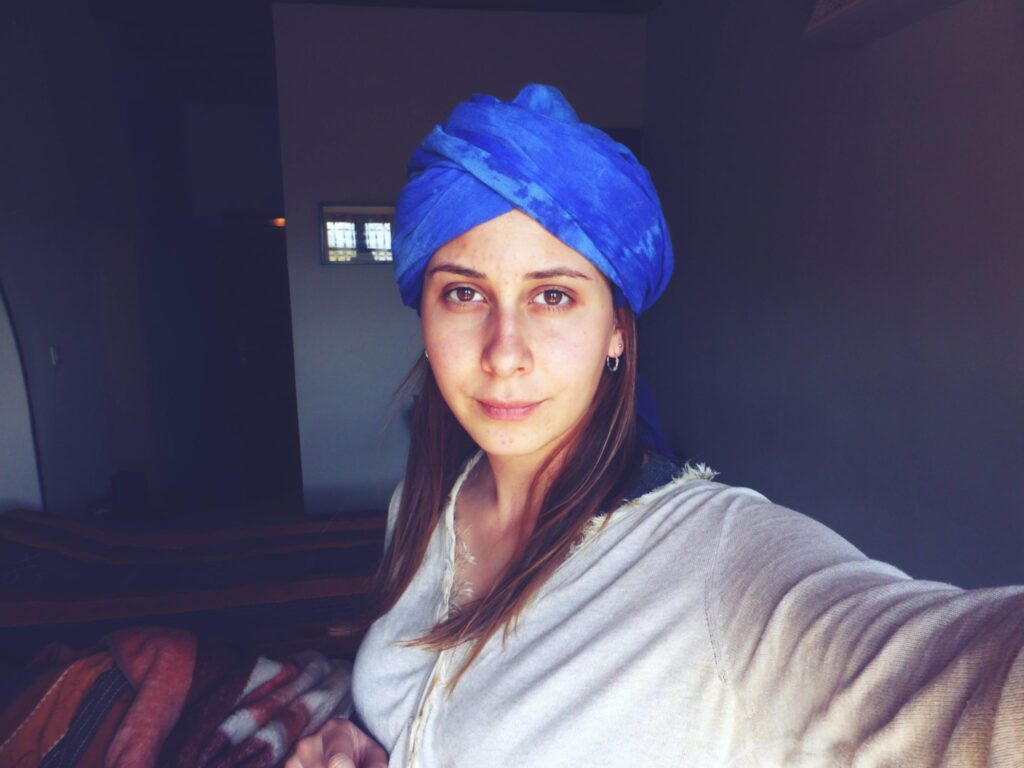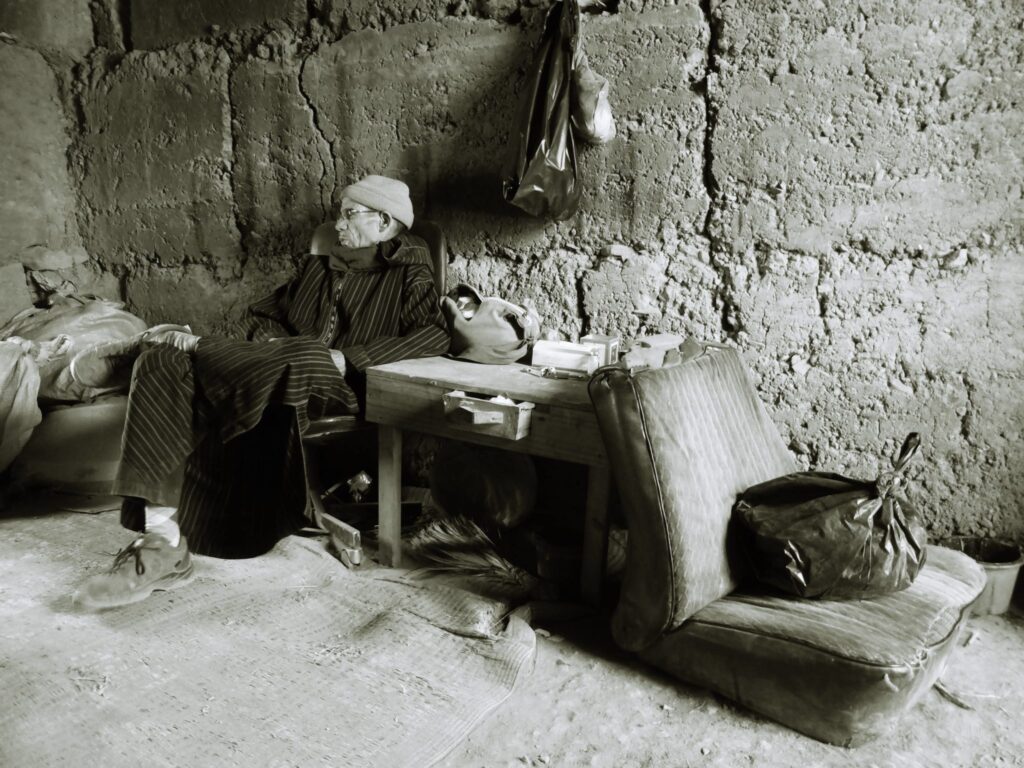 This is Ahmeds father in his dentist practice. The patients sit on that car chair and the teeth that is being pulled, is being spit into the corner. Since sugar was widely available and used in the mint tea, many people have bad teeth in the rural areas of Morocco.
In the end of my journey I stayed in Marrakesh, Agadir, Taghazout and Essouira: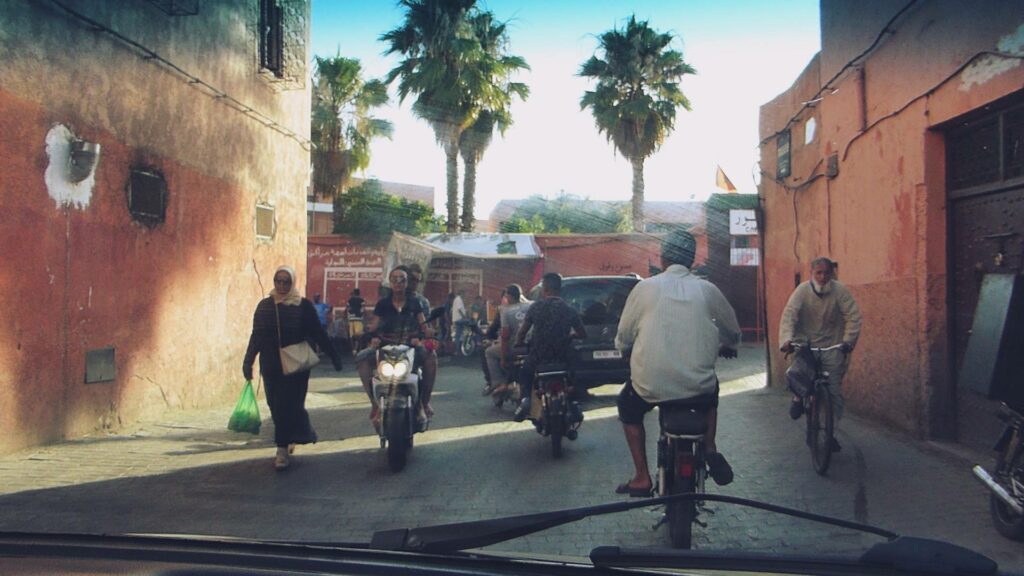 ---